GEORGIA RUTH
Sep 10
(via girlinlondon)
Jul 31
Sunday October 28. Cowbois Rhos Botwnnog and I will be heading to Sheffield to the lovely Bungalows & Bears to play with Alessi's Ark and others.

More tour dates to be listed very imminently (inculding Leeds, London and Wales-wide)
GRx
Jul 16
| Georgia Ruth |
(Source: zealousy)
Jul 12
Love this photo. They look so great!
Jun 06
[video]
May 21
Oh, Connie. Connie, Connie, Connie. 
May 16
I adore the BBC vinyl shelf ! Here's a Cambrian classic. Iris Williams' wonderfully jaunty 'Pererin Wyf' which just so happens to feature a translation of Leonard Cohen's 'Hey, That's No Way to Say Goodbye" as its b-side (welsh words by Hywel Gwynfryn).
May 06
[video]
May 05
[video]
May 02
Supporting Anaïs Mitchell in Leeds, June 3rd!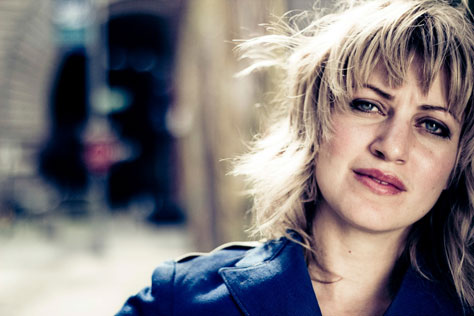 Am beyond delighted to confirm that I'll be supporting the amazing Anaïs Mitchell when she returns to Leeds, at the BRUDENELL SOCIAL CLUB on June 3rd!

Details to follow shortly. Suffice to say, I cannot wait..

In the meantime, here she is onstage with Bon Iver in Paris, singing Sarah Siskind's Loving's For Fools: 

http://bit.ly/lRwCQ


May 01
Aqualungs: My Father's Meeting with Jacques Cousteau


Anecdotes are strange things. Our little brushes with fame. Brushings of celebrated lint. For reference, see: http://yhoo.it/IE1Uja

Here's another: I once sat opposite Jeremy Paxman on the Bakerloo line. True. And I've bored so many people to tears with that one that it doesn't bear thinking about. I liked to say that, fuelled by subterranean confidence, I gave his socks a pointed stare before leaving the carriage. I don't think I did. Though I would have liked to. These kinds of stories are painful to hear because you can see the dust gathering between the words: well-rehearsed to the point of exhaustion, refined and filed-down to suit the social gathering, picked clean of their meat. This next one, I think (and yes, I'm completely biased) is a little different. Firstly, it's never been shared. I asked my dad if I could share it. He said okay. It begins with Bill Murray.

Five years ago, maybe more, I spent an evening watching The Life Aquatic in my parents' house in Aberystwyth. It shouldn't need to be said, you can all guess, but I adore Wes Anderson. And after we've all realised who Steve Zissou was supposed to represent, looking up from the screen, my dad turns to us and says, "I met Jacques Cousteau." Bizarrely, I never once pressed him for details. Until today, after someone mentioned sharks. And rather than paraphrase what he sent me, I'm just going to present the story, as he wrote it, this afternoon. [I should note that my father was in the Merchant Navy]
Subject: my meeting with jacques cousteau

I met him in 1962 or 1963 in the French colony of Djibouti, in East Africa, just outside the entrance to the Red Sea in the Gulf of Aden. It is still a French colony, close to Somalia and Ethiopia. In those days we would take European and British goods there on the way out to India, to be transhipped up to Addis Ababa, far inland in the Ethiopian highlands. The area was very remote in those days - a typical French colony, really - with some modern buildings, but mostly in an Arabic style, with most of locals living quite poor lives and dwelling in shanty towns on the margins of the bush desert and shorelines. A lot of French was spoken. An extremely hot place, bone dry with minimal vegetation, is my recollection. And hot dry winds blowing at times in the day. I remember the oil tanks near the docks, lots of arab dows and fishing boats, and endless blue skies and seas. The town was on a north facing peninsular, jutting out into a big bay. No discharge of cargo took place at night then, and we were one of the few ships in port. Ahead of us on the quay was the Calypso -Cousteau's research ship. At this time, he was involved in shark research work in the red sea and the gulf of aden, and Djibouti was his base. Around the area at the time in question, I remember herds of camels  and a lot of dusty dogs. I did visit the town several times later on as well, but never came across the Calypso again. We went aboard that night to visit, out of interest, with the second and third mates who knew exactly who this famous man was. I was only 18 or so, a young apprentice tagging along, really. The ship itself was quite extraordinary - an old British minesweeper which i think he had found in the Mediterranean somewhere, and which he had converted for his research ship. It had a diving saucer on the deck at the stern and with this he and his teams could dive very deep to observe sharks and other fish up close; they also had a glass observation dome right down in the bows of the boat which was used for observation when the ship was underway from a to  b. The waters are very clear there of course. I can see the diving saucer with its little crane on the stern of the boat now, and they also had lots of little boats (kind of ribs) as well. I'm remembering that we were shown his film studio as well at one point. This man, even then, was one of the most famous people in the world remember. I remember him as tallish and very thin. He wore a tee shirt, white, with dark glasses and a red bobble cap. He had  a very prominent nose  [I distinctly remember thinking mine was not so bad after all then] and had long swept back greying hair. He had quite a presence and was suprisingly happy to talk about his work observing the sharks, which of course are everywhere in those waters. I know we had some beer with our chat. And I never forgot meeting him as later I realised just how special that meeting had been.

The next day we finished discharging the cargo and left the port  for our next port which, I'm pretty certain, would have been Aden across the gulf. At the time that was itself a huge British naval and RAF base, much bigger in fact than Djibouti. As we left the port and passed ahead of the calypso I was in the bows of our ship on stations with the Chief Officer  and remember waving to the crew of Calypso who shouted in true French style bon voyage. I don't think Cousteau himself was on deck at the time and I never of course saw him again, although I never forgot the experience of meeting him. I hope this is of some interest, George. Thinking about it has brought a lot back to me, not least how the world has completely changed since I set out to have a good look at it all those years ago. DAD. 
Apr 30
Huw Stephens Presents: The Social, London
So, Londoners…

A week tomorrow, on Tuesday 8 May, the boys and I will be heading Londonwards to play Huw Stephens' night at The Social, Great Portland Street. Australian monolith Chet Faker is headlining. And Coves are also playing. It's FREE.
I can promise you a couple of new songs. And I may regale you with tales from my days spent working underground, a mere matter of metres away (Leicester Square tube station); then again, I may not. It's a roulette. But it'd be lovely to see you there!
http://www.thesocial.com/events/event/huw-stephens-presents-7/